---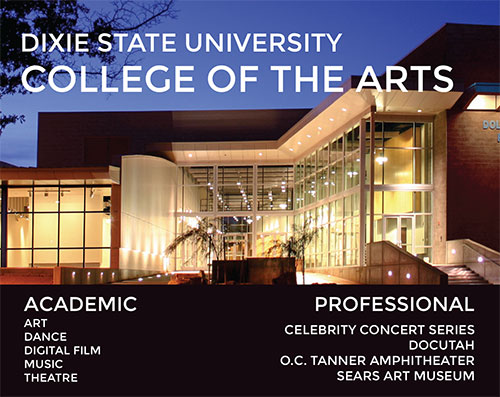 ---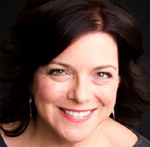 Carol Anderson
---
Pianist
---
Dr. Carol Anderson is in her eighteenth season as principal coach for Utah Symphony | Utah Opera, while spending her summers on the music staff of The Santa Fe Opera. She is regularly engaged as official accompanist for the Metropolitan Opera National Council Auditions, for the Utah District (since 2006), the Southeast Region in Atlanta (2014-17), and the Florida District (2003, 2021). Dr. Anderson offers the immensely popular "Prelude Talks" before every Utah Opera performance, and is a cohost of USUO's Ghostlight podcast, with Grand Teton Music Festival's Jeff Counts.

Dr. Anderson's professional opera coaching career was launched by her two seasons as apprentice coach in the prestigious Houston Grand Opera Studio. Previous to her appointment in Utah, she served as chorus master and musical administrator for the Orlando Opera, where she made her conducting debut leading performances of Amahl and the Night Visitors. Mentorship and development of operatic artists has long been a focus. She is often asked to present master classes and offer individual consultations to opera and voice students at music schools across the country. Dr. Anderson has also presented on opera coaching topics at CollabFest at University of Southern California and was a panelist on OPERA America's recent webinar "Behind the Table: Demystifying the Opera Audition."

In 1995, Dr. Anderson was named outstanding doctoral graduate student in the department of collaborative arts at the University of Southern California. She also holds additional degrees from the University of Cincinnati College-Conservatory of Music and Baylor University in Waco, Texas.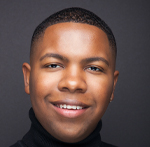 Brandon Bell
---
Baritone
---
Brandon Bell is a baritone hailing from Suffolk, Virginia. Mr. Bell returns to Utah Opera as a Resident Artist for the 2020–21 season. He most recently appeared with Utah Opera as Montague Somers in Gentleman's Island, the British Major in Silent Night, and Dr. Grenvil in La traviata. He was a featured soloist in concerts of Messiah and Utah Opera's Light on the Horizon with the Utah Symphony.

Mr. Bell anticipates numerous exciting engagements throughout Summer 2021, including performances as an Apprentice Artist with Des Moines Metro Opera. There, Mr. Bell will be covering the role of Hawkins Fuller in Fellow Travelers, as well as singing the roles of General Arlie and the Bartender. Mr. Bell is similarly thrilled to be an upcoming Vocal Fellow at Ravinia's Steans Music Institute in their Program for Singers. These engagements were both postponed from their 2020 seasons, due to the ongoing COVID-19 pandemic.

Additional recent engagements also include Mr. Bell's portrayal of Terry in West Edge Opera's production of Missy Mazzoli's Breaking the Waves, and his role and house debut as the Corporal in La fille du régiment, as a Festival Artist with Opera Saratoga. Mr. Bell is also a proud alumnus of the Wolf Trap Opera and Chautauqua Opera studio artist programs, and has appeared as a guest soloist with the California and Oakland Symphonies.

Mr. Bell is a 2020 Encouragement Award recipient from the Utah District of the Metropolitan Opera National Council Auditions, and has received similar awards and recognition from the Mondavi Center Young Artist Competition, the Orpheus National Music Competition for Vocalists, and the East Bay Opera League Young Artist Competition.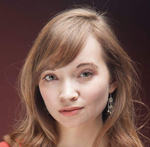 Taylor Burkhardt
---
Pianist
---
Dr. Taylor Burkhardt, pianist and coach, returns for a second season with Utah Opera as Resident Artist Pianist. During her residency she has been involved in Kevin Puts' and Mark Campbell's Silent Night, Il barbiere di Siviglia, a double-bill of Poulenc's La voix humaine and Joseph Horovitz's Gentleman's Island, and Peter Brook's adaptation of La tragédie de Carmen as well as touring throughout the state of Utah as part of the educational program. Previously, Taylor was principal pianist and coach for Die Zauberflöte and Amahl and the Night Visitors and also worked on Ben Moore's Enemies: A Love Story, and Rigoletto at Kentucky Opera; was principal pianist for Madama Butterfly at Virginia Opera; and was principal pianist and coach for Atlanta Opera's The Barber of Seville in California, an adaptation of Rossini's classic opera in English and Spanish for young audiences. Other recent productions include Carmen at Mill City Summer Opera, L'elisir d'amore at the Music Academy of the West, and her own chamber music arrangement of Poulenc's La voix humaine as a part of her doctoral thesis.

As a duo partner, Taylor has a rich, broad repertoire that she has performed in recital, competitions, and masterclasses with world-­renowned artists at venues including Source Song Festival, the Missouri Theatre, and Hahn Hall in Santa Barbara, CA. An avid proponent of new music, she prepared rehearsals and played orchestral piano for the world premiere of Matthew Aucoin's Crossing Suite, performed Stephen Hough's Other Love Songs in recital with the composer himself, performed under the supervision of composers Edie Hill, Jocelyn Hagen, David Biedenbender, Andrew List, and Nick Omiccioli, and has been a part of over twenty world premieres. A passionate educator, she has served as faculty at Spotlight on Opera, Utah Vocal Arts Academy Summer Opera Festival, and at Druid City Opera Workshop.

Taylor is a graduate of the doctoral program at the University of Minnesota, where she studied with Timothy Lovelace and Margo Garrett and was studio pianist for John De Haan. She is also an alumna of the Music Academy of the West, where she primarily studied with Warren Jones.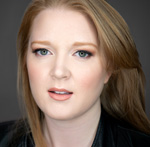 Edith Grossman
---
Mezzo-soprano
---
Opera, operetta, musical theater; mezzo-soprano Edith Grossman does it all. She joins the Utah Opera this season as a Resident Artist and made her debut as Elle in a modern English translation of Poulenc's La Voix Humaine. Shortly following her success in La Voix Humaine, Edith made her Utah Symphony debut as the alto soloist in the Virtual Messiah Sing-In. This spring she can be seen as a featured soloist with Utah Opera and Utah Symphony in Light on the Horizon, Stravinsky's Pulcinella, Pergolesi's Stabat Mater, and Peter Brooks' La tragédie de Carmen.

Before joining Utah Opera, she created the role of Rachel in the world premiere of Jake Heggie and Gene Scheer's If I Were You with the Merola Opera Program. In Merola's Grand Finale, she shined as Hélène in an excerpt from La belle Hélène at the San Francisco War Memorial Opera House. Her opera experiences include Falstaff (Meg) with Crested Butte Music Festival, La Cenerentola (Tisbe) with Merola Opera Company, Le nozze di Figaro (Cover: Marcellina) with Opera Saratoga, Suor Angelica (The Abbess/Monitor) and the world premiere performance of In a Mirror, Darkly (Elaine) both with the Crane Opera Ensemble. With an expertise in the annals of classical musical theatre, her roles have ranged from Eliza Doolittle to Julie Jordan. Edith is equally adept at contemporary material, including Cats (Grizabella) and most recently, Ordinary Days (Claire). Edith is managed by Emcompass Arts LLC.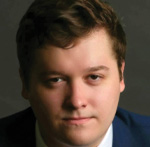 Daniel O'Hearn
---
Tenor
---
Daniel O'Hearn is an emerging operatic tenor from Tinley Park, Illinois, a suburb of Chicago. He is currently a Resident Artist with Utah Opera where his 2020/21 season roles have included Mr. Gray in Horovitz's Gentleman's Island, Lillas Pastia in Peter Brooks' La tragédie de Carmen. In the summer of 2021, Mr. O'Hearn will be a first year apprentice artist for Santa Fe Opera, where he will cover Snout in Britten's A Midsummer Night's Dream and the peasant in Tchaikovsky's Eugene Onegin. There, he'll also be singing in the chorus for Mozart's Le nozze di Figaro, Corigliano's Lord of Cries, and Tchaikovsky's Eugene Onegin.

In June of 2020, he graduated with a Master of Music in vocal performance from DePaul University's School of Music in Chicago, Illinois, where he studied with tenor, Scott Ramsay. He most recently appeared in the university's operatic productions of Britten's arrangement of Gay's The Beggar's Opera as Captain Macheath, and Cavalli's L'Egisto as Egisto.

In addition to his operatic work, Mr. O'Hearn has also performed as a soloist in a number of classical concert works. Recently, he's been a featured soloist in streamed concerts of Handel's Messiah, Stravinsky's Pulcinella, and Utah Opera's Light on the Horizon, all with the Utah Symphony. He also has performed solos in Handel's Messiah with the Chicago Bar Association Symphony Orchestra & Chorus and in Beethoven's Symphony No. 9 with the DePaul Community Chorus.

Mr. O'Hearn has also competed in several singing competitions, most recently earning an encouragement award at the Metropolitan Opera National Council's 2020-21 Rocky Mountain and 2019–20 Central regionals, winning the MONC's 2020–21 Utah and 2019–20 Illinois districts, winning the 2019 American Prize from Oratorio Society of Chicago, and placing first in DePaul University's School of Music's 2019 Kleinman Competition.
---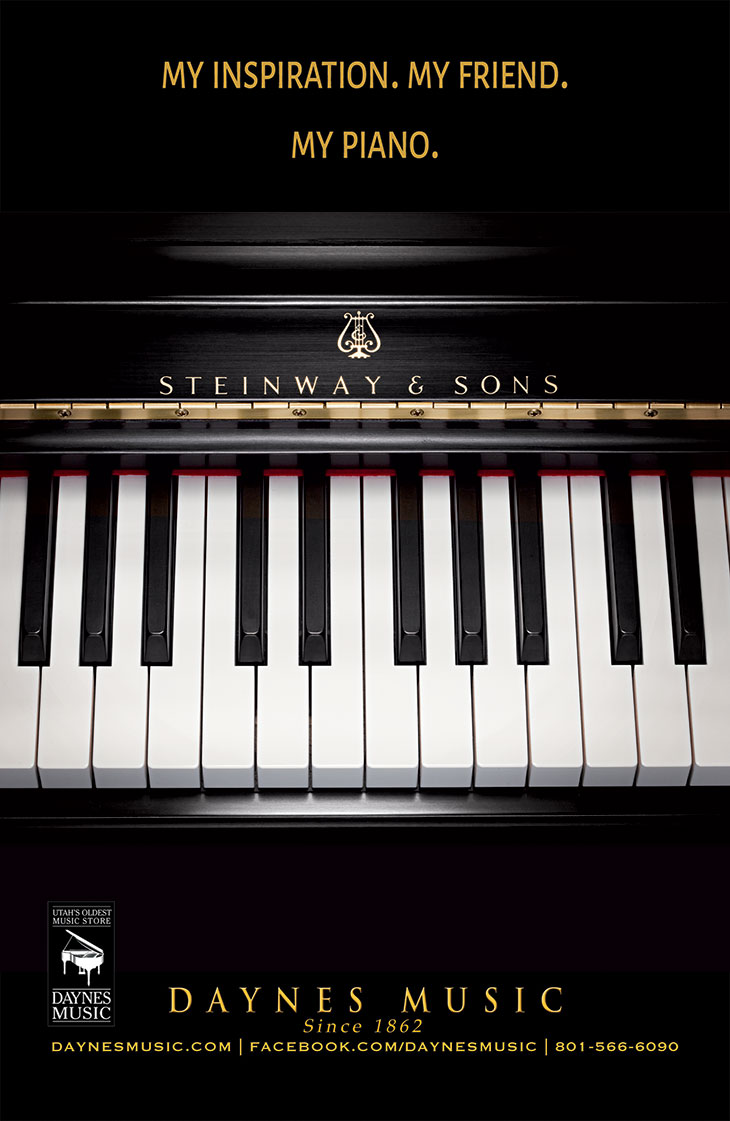 ---