Table of Contents
---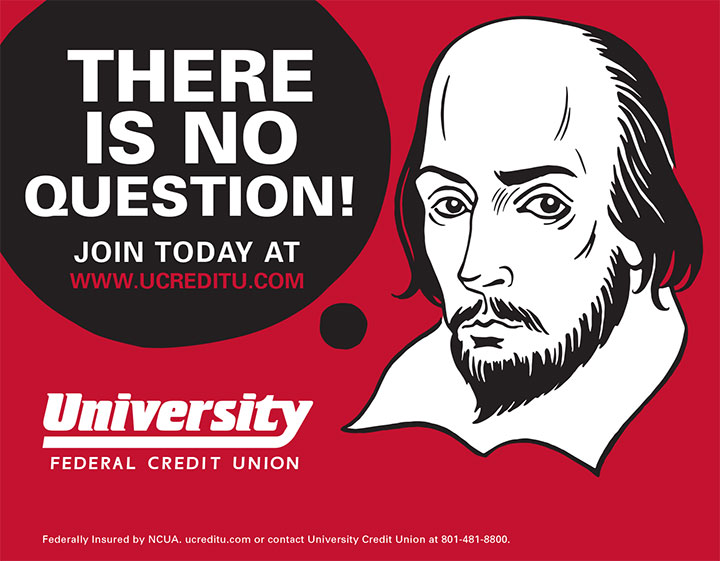 ---
By Michael Clive
Felix Mendelssohn's early years as a musical prodigy are so dazzling that a couple of high points have become shorthand reminders of his greatness—for example, his Octet for Strings (composed at age 16) and his incidental music for A Midsummer Night's Dream (age 17), both acknowledged as masterpieces of the standard concert repertory. It's fortunate for us that he made an early start and continued to work productively, because, like so many composers, he died tragically young.

Many critics contend that Mendelssohn's early compositions are even more mature than Mozart's were at a comparable age, and this is certainly true of his symphonies for string orchestra, which allowed him to explore the symphonic form without scoring for full orchestra. He composed his tenth such symphony at age 14. It's unclear whether he intended it as a multi-movement work—only one movement has survived—but it combines his own inspiration with a strong sense of the past, particularly in the influences of composers C.P.E. Bach and Joseph Haydn.

Mendelssohn was studying with the German composer-conductor-pedagogue Carl Friedrich Zelter in 1823, when he composed this work. Its form and style, reminiscent of the string symphonies of J.S. Bach's second son, C.P.E. Bach, reflect Zelter's conservative musical outlook. But the form of the string symphony was certainly congenial to the young Mendelssohn, who composed thirteen of them during the period from 1821 to 1823. They demonstrate an astounding fluency in symphonic construction as well as boundless melodic inspiration.
In 1884, when Edvard Grieg was in his early forties and at the height of his creative vigor, Norway observed the bicentennial of its most esteemed literary figure: the writer and philosopher Ludvig Holberg. Both Denmark and Norway celebrate Baron Holberg as the patriarch of the national literary traditions. In Grieg's cherished Holberg Suite we hear a tribute by Norway's most eminent composer to its most eminent writer.

Holberg's dates (1684—1754) coincide almost exactly with those of J.S. Bach (1685—1750), so it is perhaps not surprising that Grieg was inspired by the conventions of the Baroque era in memorializing Holberg. He subtitled the composition "Suite in the Olden Style," and created an entertainment that resonates with traditional delights of form and style, centered, like a Baroque suite, on two dance movements: a Sarabande in complex triple-rhythm, and an emphatic, duple-rhythm Gavotte. The suite begins with a brilliantly energetic Praeludium, and closes with an inspiring Air. With its stately, monor-key melody and tempo marking of Andante religioso, the Air leaves no doubt about the gravitas of Grieg's subject and the enormously high regard in which he held Holberg.

Grieg originally scored the suite for solo piano. In 1885 he produced the familiar version for string orchestra.
The distinguished American-born composer Arlene Sierra, professor of composition at Cardiff University School of Music in Wales, is currently in residence as Composer-in-Association with the Utah Symphony. Sierra has achieved international recognition for her orchestral, chamber, and vocal music, as well as opera, music for dance, and music for film.

"Compelling" is a word frequently encountered in press descriptions of Sierra's music. Often taking its impetus from the natural world, military strategy, and game theory, it is noted for its "highly flexible and distinctive style" (The Guardian), ranging from "exquisiteness and restrained power" to "combative and utterly compelling" (Gramophone). It is the subject of a critically acclaimed series of portrait recordings with Bridge Records.

Recent premieres include Nature Symphony "memorable for its creation of wonderful sounds from a large orchestra" (Bachtrack.com) commissioned by BBC Radio 3 and the BBC Philharmonic, Dalia from Cuatro Corridos, a monodrama for soprano Susan Narucki which toured the U.S. and Mexico and was broadcast on Mexican television, and Urban Birds commissioned by the PRS New Music Biennale for a U.K. tour including the 2014 Commonwealth Games in Glasgow.

Sierra has composed works for the International Contemporary Ensemble, the BBC National Orchestra of Wales, the Bremen Philharmonic Society, the Carducci Quartet, Lontano, Psappha, the Albany Symphony, and the Seattle Symphony. Notable events include European performances of the work Butterflies Remember a Mountain, described as "precisely and joyously imagined" (The Times), by the Benedetti-Elschenbroich-Grynyuk Trio at the Concertgebouw and at the BBC Proms, a recording of Sierra's piano concerto Art of War, and other works by the BBC National Orchestra of Wales, and the New York Philharmonic commission for chamber orchestra Game of Attrition, described by Time Out as "at turns spry, savage, sly and seductive…so enrapturing."

Sierra received the Takemitsu Prize in 2001. Further awards have included the Charles Ives Fellowship from the American Academy of Arts and Letters, Classical Recording Foundation Composer of the Year, a PRS Foundation Composers Fund award, fellowships including Aspen, Aldeburgh Britten-Pears, the MacDowell Colony, and a Leverhulme Research Fellowship. She has had the honour of Composer Portrait concerts at the Crush Room, Royal Opera House, London, the Yellow Barn Chamber Music Festival, Vermont, Composers Now New York, and Columbia University's Miller Theatre. Sierra's orchestral showpiece Moler was nominated for a Latin GRAMMY for Best Contemporary Classical Composition.

Sierra lives in London with her husband, British composer Kenneth Hesketh, and their son Elliott. From September 2020 she  holds a two-year Research Fellowship from the Leverhulme Trust to work on projects connected with her role as Composer-in-Association with the Utah Symphony.
So many of classical music's great geniuses led tragically short lives—Mozart, Schubert, Mendelssohn and Bizet all died in their thirties—that when we encounter those blessed with longevity, we rejoice. The Spanish composer Joaquin Rodrigo, though blinded by diphtheria at age 3, lived to be 98. He credited the apparent calamity of his illness for his lifelong involvement in music.

Rodrigo made rapid progress at the conservatory in Valencia, graduating early and going on to Paris, where he studied with Paul Dukas at the École Normale de Musique. But while he absorbed the elements of French style and refinement, his music remains Spanish to its very core. With Manuel de Falla (b. 1876) and Enrique Granados (b. 1867), Rodrigo was central to the flowering of musical creativity that raised the prominence of Spanish music in the 20th century. These composers burst upon the music world like a new discovery, though their cultural lineage extended back centuries. Musicians and audiences greeted them like long-lost brothers, but their distinctively Iberian sound, drenched in folk melodies and in the traditions of Spanish church music of the Baroque period, was like nothing to be heard in the rest of Europe.

While Manuel de Falla gained renown for ballet scores that traveled with Serge Diaghilev's Ballets Russes, and Granados' orchestral and piano compositions earned their standing as repertory staples (and his opera Goyescas in opera houses including the Met), Rodrigo became known for his remarkable concertos. They reflect the Spanish affinity for the guitar; the two best-known examples, his Fantasy for a Nobleman and the Concierto de Aranjuéz, are both for that instrument. But there are other notable examples, including a spectacularly original concerto for harp. Rodrigo composed the Fantasy for a Gentleman in 1954 for Andrés Segovia, and though it is often mistakenly associated with Moliere's Le Bourgeois Gentilhomme—inspiration for many musical adaptions—the gentleman of Rodrigo's title is actually Segovia himself.

The musicologist and commentator George Jellinek, who was not inclined to exaggerate, called Rodrigo's concertos revolutionary and said that their freshness resulted from Rodrigo's use of the second interval. Even listeners with no musical background are likely to have heard about other harmonic intervals—thirds, fourths, fifths, and so on—but seconds, comprised of two notes that lie next to each other on the piano keyboard, are rarely mentioned. And we do hear them frequently in the Fantasy for a Gentleman. But are they so fully responsible for the concerto's distinctive sound? Or do they function more like the rainfall on a Paris streetscape, adding a poetic dimension to a scene that is already beautiful?

The concerto is comprised of three movements developed from traditional Spanish dance forms, starting with the 17th-century Villano introduced in the violins. This opens onto the Ricercare, a fugal section. In the second movement we hear the stately dance rhythm of the Españoleta composed, according to the movement's title, as a fanfare for the cavalry of Naples (formerly under Spanish rule). This is followed by a "hatchet dance" traditionally performed with torches (as in the Ritual Fire Dance from Falla's El amor brujo). The concerto ends with a brilliant Canario, a folk dance from the Canary Islands that builds in dramatic intensity, culminating in a dazzling cadenza for the guitar.
---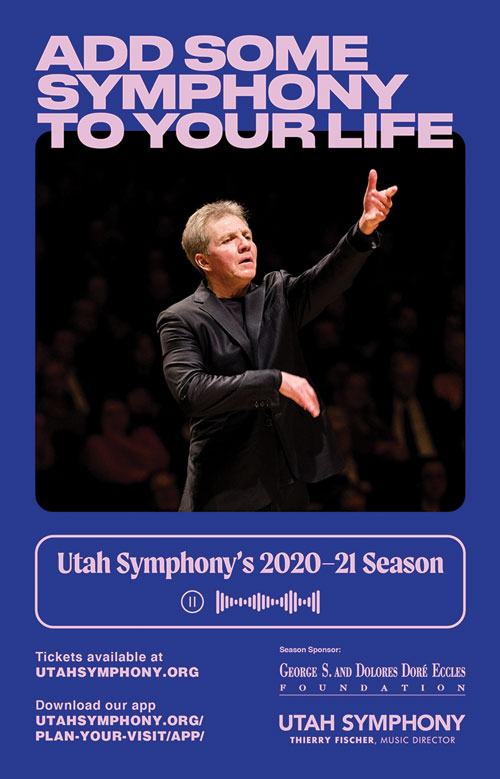 ---